Voyles Land Services strives to give our customers the best products and services we can offer! Check out all of our current offerings below!!!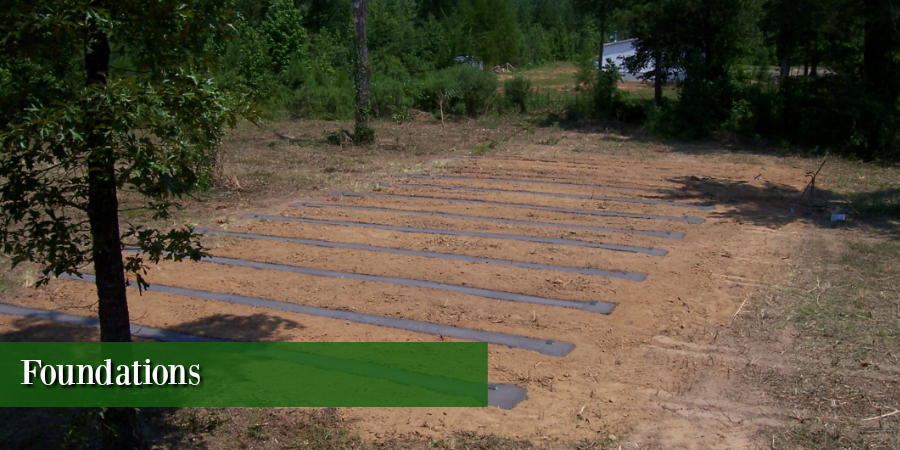 Concrete Runner Foundations
If you're purchasing a new manufactured or modular home, be sure to secure your investment with a foundation professionally designed for your home.
FHA Concrete Runner Foundations
Every home needs a solid concrete foundation. FHA Financing requires each manufactured/modular home to be anchored in concrete that extends below the frostline. Voyles Land Services can install a professionally engineered foundation for your new home and provide all the paperwork and inspections necessary for FHA financing.
Designed by a professional engineer, our runner foundations set the industry standard. The runners create a railroad-track effect underneath your new manufactured or modular home. Foundations help guard against damage done by the natural settling of the home.
12″/14″ Deep
12″/14″ Wide
8′ on centers
Extended to the edge of the home
Perimeters optional
FHA designed and inspected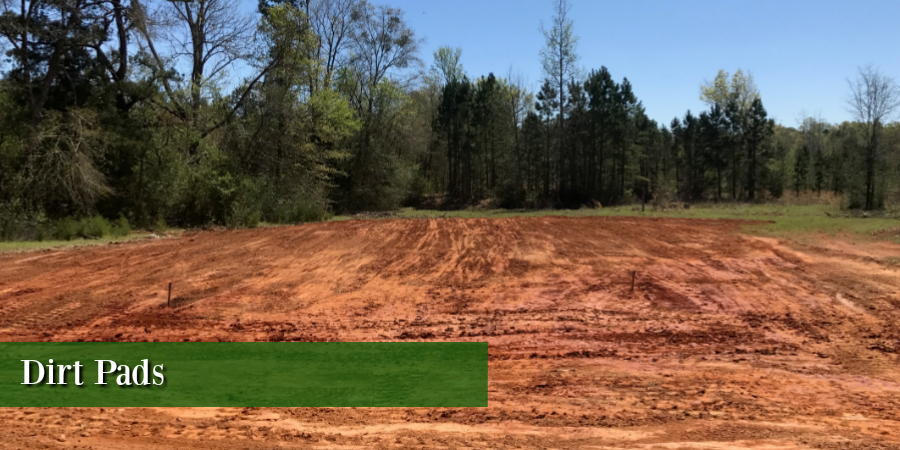 Dirt Pads
Voyles Land Services is extremely experienced in a variety of dirt pads: manufactured homes, on site builds, modular homes, and more!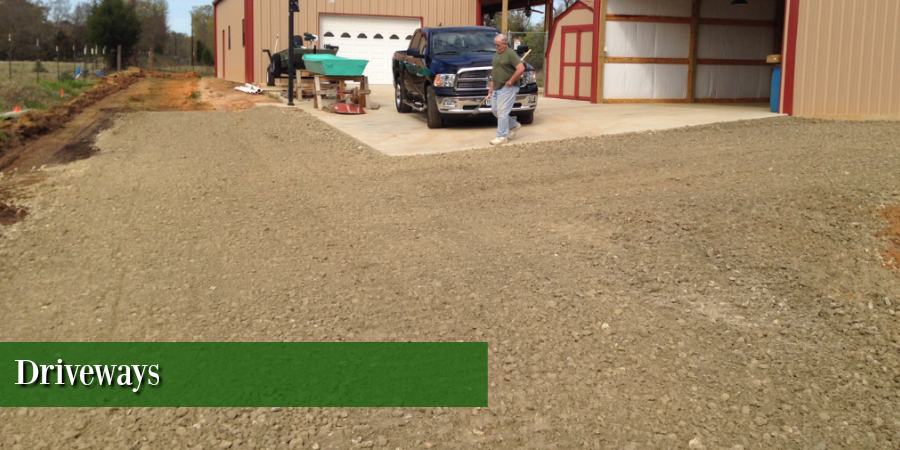 Driveways
Voyles Land Services can create crushed limestone driveways as well as recycled asphalt.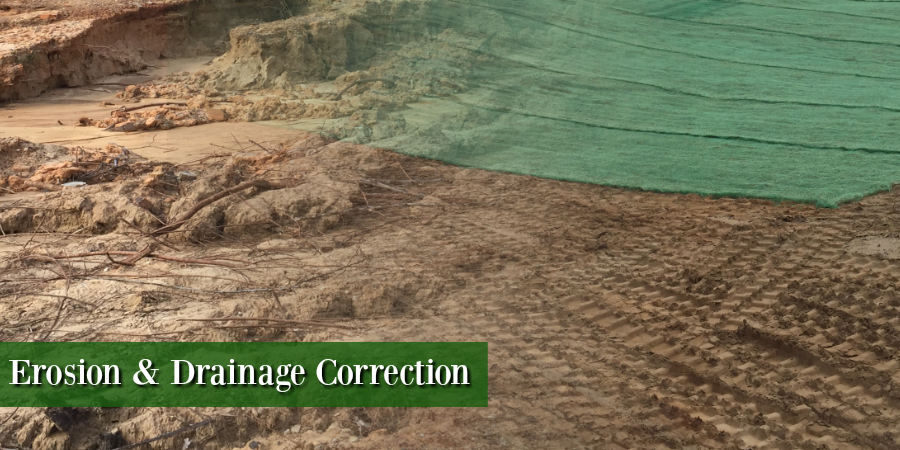 Dirt Work
Voyles Land Services can prepare your property for your new home be it manufactured, modular, or stick-built. From clearing trees and brush, removing existing structures, and creating a house pad with proper drainage…we've got you covered!
We correct drainage, erosion, prepare for driveways, foundations, culverts, stock ponds, and so many more.
Voyles Land Services adheres to the regulations for state approved positive drainage work on manufactured and modular homes!